Monthly Awarding function was organized by Teyseer Services Company today at Head Office to honor those employees who have won awards for the month of June 2020. Mr.Mohammed Jama, Public Relations Officer delivered a safety talk and Mr.Francois Pujo delivered an inspirational speech and awarded prize and certificates to all awardees. Mr.Rajan Manu, HR Assistant thanked all invitees and awardees for gracing the function with their presence.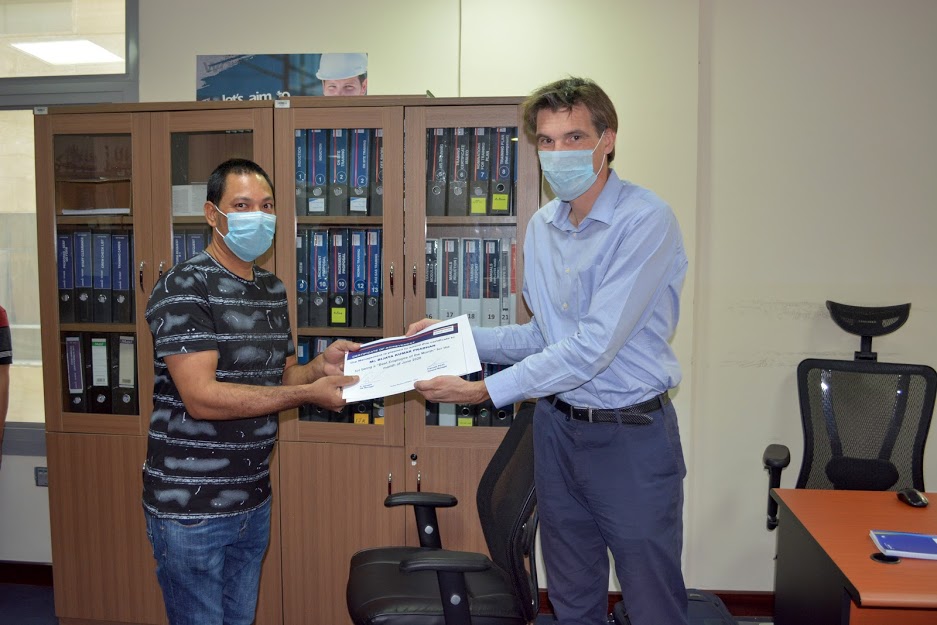 The Details of Awardees:
Bijaya Kumar Pradhan -Midmac Abunkla- Best Employee
Khum Bahadur Thapa-GWC - Best Service Spirit
Bhim Bahadur Rana -CWH - Best Team Spirit
Anish Pulukool - Seafox Frontier - Best Spirit of Progress
Umananda Pokharel - CWH - Best Driver
Mohammed Shamin Miah - Marinia - Best Offshore
Mahesh Keshavan - Qatar Shell - Special Award
Sibsankar Jana - Seafront Frontier - Special Award.