Archana Shivkumar from Chennai, Tamil Nadu won the title 'extraordiNAREE IN SAREE ' and also bagged the award ' Mrs. ELEGANCE ' at the competition 'SAMPRADA extraordiNAREE IN SAREE' organized by Telangana Jagruthi Qatar (which is under the aegis of Indian Embassy of Qatar) at Ashoka Hall, ICC building on 5th March 2020. 26 contestants from different parts of India including, Telangana, Tamil Nadu, Kerala, Maharashtra, Delhi participated in the competition.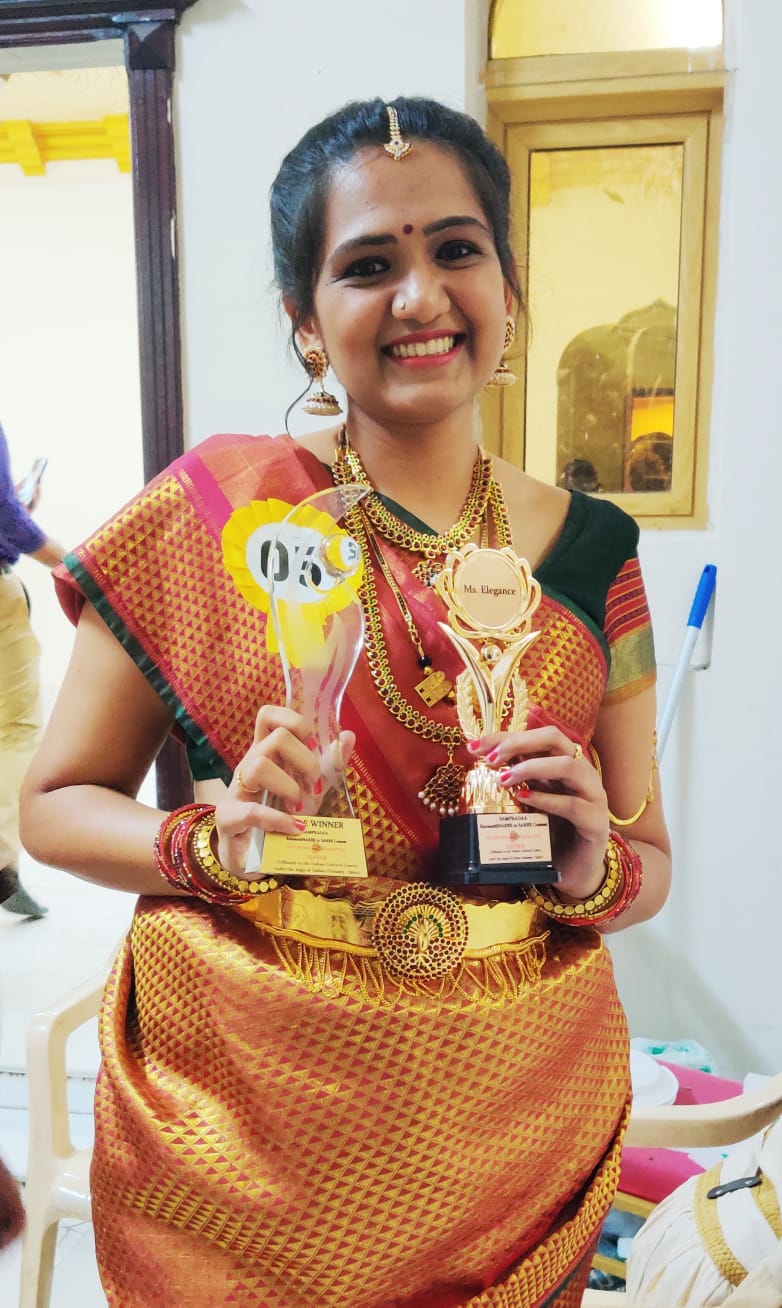 Archana draped a lovely Kanchipuram silk saree in the madisar style and looked like a Tamil Brahmin bride because according to her, the Tamilians drape this saree for the first time when Tamil women become brides and this saree is perfect to enumerate the women empowerment. The Kanchipuram saree has both counter parts of a female and male in the same attire. The bottom half signifies the male part which is worn like a panchagacham (men wear this style during the wedding) and the top half has pleats which signifies the female part. The Tamils wear both counter parts stating that both men and women are equal. They call this the "madisar style" and are very proud of this elegance which is part of rich Dravidian culture.
Archana Shivkumar is a Carnatic musician who hails from Chennai, Tamil Nadu. She holds a master's degree in music from the University of Madras and has given many performances and concerts in India and abroad. Archana is also a graded artist from the All India Radio.